Innovations such as LED lighting are not only good for the environment: these are profitable investments for companies.
The people who earn their living by playing in the stock market face a dilemma. Stocks peaked and seem unlikely to climb again. The growth is minimal in Europe and the Japan. The Chinese economy is slowing. Economic prospects are so encouraging that interest rates are remarkably low. In a world that has stagnated, the attractive yields seem to hard to find.
A Quick Return
But when I hear professionals complain that it is difficult to find promising investments, I often want to make them swallow a lightbulb. A LED, in this case. Because, Yes, there are still investments that offer incredible returns. To some extent, the problem is not the lack of correct options, but lack of imagination.
Take the light bulbs. Seriously.
It would be pretty phenomenal to find an investment that allows to recover the entire capital invested in two years and then receive dividends of around 50% for each of the next 18 years. That would double his investment in four years and quadruple it in eight years. This is the promise a Boston company called Digital Lumens makes (and seems, for now, to hold) a growing number of shareholders from around the world.
The LEDs use 80% of electricity in less than traditional bulbs to produce the same amount of light. If one makes the most 'smart' LED (with dimmers of intensity, of sensors and software that adjust the light to the external conditions and the use of space), the energy savings will be even greater. In fact, Digital Lumens promises totally 100% of light for only 10% of the current price.
Founded in 2008, the company manufactures and installs all sorts of light equipment and other kinds of lights. "The idea was to combine several emerging trends: the so-called"smart"technologies and LED, explains Tom Pincince, the CEO of Digital Lumens, and then to marry together, with the idea of making each"smart"light, which would still lead to new levels of efficiency." Of course, they are much more expensive to buy than the old incandescent or fluorescentlamps, but the power consumption of the LED is so low that they are an effective investment (in particular in buildings that are lit most of the day).
A hypothetical example provided by Tom Pincince. Imagine a building of 10.000 m² with an annual electric bill of 100,000 dollars, only for lighting. The customer buys the new system between 150,000 dollars and 250,000 dollars. The electric bill drop to 10,000 dollars, saving 90,000 dollars a year. With the savings on the electric bill, the customer fully pays its investment in the space of 18 to 33 months. And since the systems can last a dozen years, customers will continue to annually save 90,000 dollars for a good number of years.
According to Tom Pincince, the average time to monetize Digital Lumens equipment is of two years. Of course, results vary according to locations. A shopping mall where the lights stay on 18 hours a day faster rentabilisera its investment than a warehouse in which the lights are on only six hours a day.
Customers to whom I have spoken confirm this. "Digital Lumens suggested us ways very effective to use these lights", says John Fershtand, Director of operations and the management of energy for Ben E. Keith, great Texan food distribution company, which has nine centers of distribution in the southwest of the country, ranging from 14,000 to 55.000 m². In 2012, Ben E. Keith reequipped a refrigerated area of 10,000 m² in a warehouse in Amarillo, Texas, with lights Digital Lumens. John Fershtand noted that, compared to the flurorescentes bulbs, LEDs work well in the cold. And they have kept their financial promises.
"The investment has paid for itself in about 18 months, explains John Fershtand.» And today, everything works perfectly. "It's like a gift that would make small."
The company has since also installed equipment Digital Lumens in a new warehouse built in Houston in 2013 and plans to start over in a new building in Little Rock.
Of course, the cost of departure of led systems can be considerably higher than that of fluorescent light bulbs. But since the systems smarter, architects can illuminate the same space with a small number of devices.
The Stone Brewing Company, in Escondido, Calif., is a "Brewpub" booming, which not only produce beer, has now two restaurants 'farm to table' ('from the farm to the table") and six shops. She also plans to expand in Virginia and Berlin. In 2012, during the construction of a new unit of 5,500 sqm, Associate Project Manager Joshua Lichtman went in search of efficient lighting systems. After all, the operating unit was scheduled to operate 24 h/24.
Digital Lumens has designed a system to 42 bulbs (However the 101 offered by another company, working with fluorescent bulbs). What for? Digital Lumens light bulbs are equipped with sensors that can adapt in the light of the day. "Every light is independent of the others, but they form a network," says Joshua Licthman. In contrast, fluorescent bulbs are for most either on, or off – they have no dimmer. A quick calculation suggests that Stone Brewing should recoup its investment in four years, then save 25% per year in lighting costs until work bulbs. And again, this is assuming that the price of electricity remains constant. If rates rise, the savings would be greater.
For many owners, the savings are such that the choice of LED lights is almost a no-brainer (even in the absence of tax credits or other State aid). It is therefore not surprising that Digital Lumens is booming. The company says its systems to illuminate today more than 18 million square meters of space (a number that has doubled in 2014). It operates in 35 countries and has raised 23 million dollars in venture capital last fall.
And he has the margin to grow further. Tom Pincince estimated that LEDs currently represent almost 10% of the market for commercial and industrial lighting, and that systems intelligent as those it offers are only a fraction.
Most economists (and most of the directors of companies and other people in charge of investments) continue to believe the bulbs as disposable products within the category of operating expenses. Yet, technology and innovations made them fall into the category of capital investment. By purchasing a more efficient lighting system, you do not the simple acquisition of a set of lamps mounted network. You are buying a property make sure you financial benefits for at least a decade.
Not For Private Individuals
If, for the moment, Digital Lumens systems (and, by extension, the switch to LED bulbs in general) are a realistic investment for companies and institutions, this is not the case for individuals.
This is a recurring case when addressing the theme of efficiency. The technologies and products that offer a return on investment in the form of reduction of operating costs are interesting for the companies and professionals who use a lot of energy.
Buses electric manufactured by Proterra will be giving a return much faster than a Tesla electric car, because the buses are working 12 hours a day. It is not illogical for a company like Coca-Cola to ask XL Hybrids to transform its vans in hybrid vehicles because they make many kilometers. But pay a few thousand dollars more for a hybrid car that will make 8,000 km in the year didn't really make sense.
As consumers, we do not have to think about our lighting as a financial instrument, but companies would do much good to the planet and their finances by considering devices for energy saving investments to high profitability.
Gallery
Led Zeppelin Reveal How Much Money "Stairway to Heaven …
Source: www.alternativenation.net
Save Money with LED Landscape Lighting – Blue Jay Irrigation
Source: www.bluejayirrigation.com
Money : How To Make Money While You Sleep – HD Wallpapers
Source: malatya-pazari.com
Money : How To Make Money While You Sleep – HD Wallpapers
Source: malatya-pazari.com
How Those Trendy LED Balloons Make It To India's Street …
Source: www.kpbs.org
Make LED Propeller Display PCB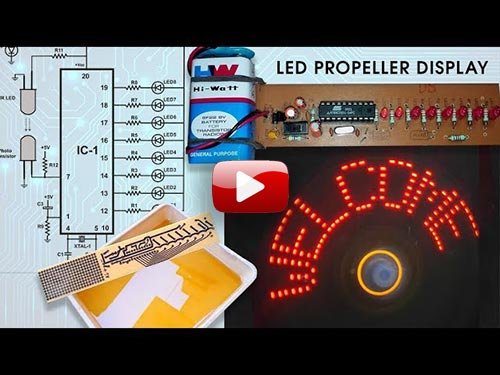 Source: www.hobbyprojects.com
Who Owns TikTok and How Does It Make Money?
Source: time.com
Make Mirror With Lights Led Vanity Mirror Lights Make Up …
Source: autokozmetika.org
Make Mirror With Lights Led Vanity Mirror Lights Make Up …
Source: autokozmetika.org
Make Mirror With Lights Led Vanity Mirror Lights Make Up …
Source: autokozmetika.org
Make money as an affiliate fast. We have some useful tips …
Source: www.universal-translation-services.com
How To Make Extra Money This Winter
Source: dancingthroughtherain.com
How To Make Money Selling Scrap Metal – Best Finance Blog
Source: www.bestfinance-blog.com
How to MAKE Money & KEEP It w/ Mark Moss
Source: www.actvid.com
LED Lighting for your Home & Business: LED Lights Save …
Source: www.barnesandnoble.com
How to Make Money on YouTube from The Caribbean …
Source: www.actvid.com
Ben & Jerry's Double Dip: How to Run a Values Led Business …
Source: www.goodreads.com
The New "LED CASH CANNON" Money Gun, Lights Up and Make it …
Source: nightclubshop.blogspot.com
Funny Cash Money Gun Toy Make It Rain Money Gun with …
Source: www.tmart.com
Money makes the mare go LED Light Funny Coin Bank In …
Source: www.twinkledeals.com