Halloween. When is? Importance. Customs. Trick or treat. Costumes Helloween. Masks. How to make lanterns? Cut pumpkins. The most valuable ideas. Recommended ornaments and decorations. The best recipes. Easy sweets. Games. Cards. How does a party for kids? And for adults. Scary stories for Halloween. The best movies and animations for Halloween.
In recent years, Bulgaria is celebrated one holiday that is not typical Bulgarian, namely Halloween.
Denied one and revered by others, this event is a topic of hot discussion. There are people who are happy to be included in the celebration of witches and those who are categorically against it.
If you are the first type, you can continue reading because this article will discuss all customs related to Halloween ranging from sweets and costumes and get to the scary stories and appropriate for the holiday movies.
Halloween
Regarded as a celebration of witches, ghosts, ghouls, vampires and all evil creatures Halloween occupies an important place in American traditions.
Called All Saints' Day, this festival is very loved by children because goodies they receive, funny numbers, tricks, games, masks and costumes of ghostly beings.
Except in America, Halloween celebrations are held in England, Austria, France, Mexico and many other countries.
This is a truly unique memorable event filled with countless funny moments, despite all those terrible "ghostly beings" that circle around.
When is?
The holiday is celebrated the night of October 31. This date is associated with the end of summer. Moreover, it is believed that then the souls of deceased loved ones return to their homes.
Initially, the holiday is celebrated in Ireland, England and France. Later Irish immigrants carried this tradition in the country of unlimited possibilities.
Meaning
Halloween is a holiday not only for children but also for adults who these days really turn into kids.
It can not deny that everyone deserves at least one day a year to be silly and eat your fill of sweet, candy and all sweets. But that's not all.
The celebration of Halloween symbolizes especially the eternal struggle between good and evil.
The ancient Celts believed that during these days (October 31 to November 2), the dead returned to earth to wreak fear and terror in people.
Kind
Halloween was originally a pagan holiday, revered as already mentioned by the ancient Celts. They lived about 2,000 years ago in areas now known as Ireland, the United Kingdom and northern France.
Ancient people connected the date October 31 with late summer and early winter.
This annual change of seasons is marked by a ritual called by the Celts Samhain, which translates as "late summer."
There are many superstitions associated with this period of change, including the belief that fairies, witches, vampires and ghosts of the dead wander the Earth.
At sunset on October 31, the Celts gathered and began the official ceremony celebrating the holiday.
People lit bonfires and danced around them, wearing strange ghostly costumes. Many of these dances told stories of life and played out the cycles of life and death. Some of them were devoted to the dead who rise from the Otherworld and return to Earth when their loved ones.
The ancient Celts believed that during Samhain opens mystic veil separating the dead from the living. Frightened people disguise themselves as spirits, ghosts and witches to deceive dead. Through this ritual Celts hoped to scare the deceased and drive them out of their world.
They cooked to appease evil spirits and protect themselves from attack. From there comes the popular phrase: "Trick or treat."
According to legend, the ancient nation is engaged in cruel sacrifices and other rituals, which aimed to "redeem" their peace of mind.
Customs
The holiday Halloween is celebrated on November 1st. This day is dedicated to all the saints, especially those who did not have a dedicated day of the year.
On the evening of October 31 people disguise themselves as ghosts, witches, zombies and various monsters. Just then begins the celebration of one of the most fun holidays, namely Halloween.
This holiday will not be true without illuminated Jack funny ghostly costumes, tricks fkokusite and all this ghostly atmosphere from which people fall into euphoria.
In the following we will discuss in detail each custom typical for the Halloween holiday.
Trick or treat
This is one of my favorite moments of children celebrating Halloween. On the night of October 31 children dressed in appropriate costume went from house to house to ask for a treat.
With the words "Trick or treat" the kids are threatening the owners of the house that will do harm if you do not get candy, cookie or other type of sugar temptation.
In Scotland and Ireland, the children receive treats if they fulfill trick their hosts.
In most regions of the United States and Canada "Trick or treat" is a practice designed exclusively for children. There are age limits – of kids over 12 years old is prohibited to engage in this pastime.
The idea of ​​"Trick or treat" is related to the spirits of the dead in pagan rituals. The ancient Celts are cooked with which to face the ghosts of the Hereafter, hoping that this will fail to appease them.
Costumes Helloween
The ancient Celts wore animal heads and skins to frighten the spirits and ghosts that roam around.
Today children and adults had fun choosing your costume for Halloween.
Putting on a suit is an opportunity to access role and be someone else for a day.
Toilets of witches, bloodthirsty vampires, ghosts, evil werewolves, zombies and many other scary monsters are the most common and desirable. Alongside them on the market is full of costumes of pirates, fairies, super heroes who are also very welcome by the children.
If you are unable to buy suitable clothes, you can experiment by turning one of his toilet into a real masterpiece.
Halloween night is full of spooky, creepy, scary, and sometimes funny costumed people.
Masks
As already mentioned lack of available materials and ideas, the ancient Celts used animal heads to disguise themselves.
Today, however, in stores teeming with "persons" of zombies, skulls, devils and whatnot.
For a truly spooky Halloween meeting, you need a suitable mask, which you can buy or make an alone.
How to Make Lanterns?
Illuminated Jack is one of the symbols of Halloween. It's lantern made of carved pumpkin.
Legend of deadbeat Jack, who managed to outwit the devil, luring him to climb a tree. When Satan ended up on top, Jack carved a cross in the bark of the tree which prevented the Devil down.
In order to obtain the help of Jack, the foundation promised him that he would not accept him in Hell. After the death of slicker, however, proved that it is desirable and in Paradise.
So Jack left to wander the Earth. To illuminate your path he carved a pumpkin (according to another legend – turnip), which put burning charcoal.
To obtain with illuminated Jack will need to work. First you need a round pumpkin to recreate.
Cut the "cap" of the pumpkin and using a spoon begin to carve. Draw of vegetables eyes, mouth, nose, teeth and all that your imagination suggests. Once the pumpkin is carved, use a sharp tool to create the face.
When Your Light Jack is ready rub some Vaseline or diluted lemon juice on exposed parts of the pumpkin. This will prevent browning. Put in-cut vegetable burning candle.
The most Valuable Ideas
In the following lines will heed the perfect ornaments and decorations for Halloween, games and cards that can prepare you to be merry both you and the children around you.
We thought the appropriate treats. If you want to know a really easy recipe for making sweets for Halloween, do not stop reading.
Recommended Ornaments and Decorations
The celebration of Halloween is much more fun when you decorate your home so as to scare your guests and visitors.
Like Christmas trees, Halloween can decorate a tree using miniature figurines that are appropriate for the holiday. This type of decoration is not very common, but can be an interesting way to enhance the mood in your home.
Choose to decorate your tree in your yard. In the absence of such a place a branch in an appropriate orange vase and go.
To entertain the kids, you can only prepare the decoration of the tree by cutting out paper figures of bats, cats, pumpkins, witches.
Do not forget the pumpkin lantern is one of the most important decorations. If you are not dealing with digging and cutting, you can buy faux pumpkin to decorate. The advantage is that you will use this decoration next year.
You can decorate a most ordinary round pumpkin, her draw a marker. Put it in the yard on a pile of autumn leaves, paint her face and complete the creation of a witch's hat, which can be found in the appropriate stores.
There may also find templates bats, cats and witches that are suitable for decorating your bedside lamp.
With a black marker, draw faces several white balloons, cover them with white veil and already have their own ghosts.
All ideas for decorations and decorations for Halloween so much, and what you need to make your holiday unforgettable time and fantasy.
Best Recipes
What is a Halloween without treats? Children gladly go around the homes of their neighbors and cheerfully ask, "Trick or treat?".
Of course, you should be prepared. You can get candy and cookies from the store, but much more spectacular would be if you prepare them yourself.
In the Internet is full of recipes in traditional Halloween style with which you can experiment.
Guaranteed to impress young and old with their cookies – ghosts, for example.
Simple Sweet
To make the perfect sweet home need a brush, paint gel confectionery, fondant and other culinary "tools" that can be found in pastry shops.
Knead dough for cookies using 2-3 eggs, cup of yogurt as sugar, ½ cup vegetable oil, vanilla, a pinch of baking soda and flour.
The resulting soft dough should roll out. Use glass to make cookies round, but even better would be if you have different figures.
After you bake cookies, you can move on to putting the fund, you become a ghost, witch, pumpkin.
games
There are so many games suitable for a really fun Halloween party.
You can play bowling with pumpkins, snacking on donuts thread or to place apples in a bowl of water to be "caught" with his mouth.
It's fun sharing scary stories and the emergence of "real" ghost right at the climax.
In some shops and bookstores you can find games made in the theme of the celebration.
HOW DOES A PARTY FOR KIDS?
To delight your kids, meet Halloween with spooky music. Be sure to place the glowing Jack window and load your home with candy and sweets. Cookies, decorated in the style of celebration are required for your children's Halloween party.
Be sure to welcome guests to your kid in dim light and binding them organize games and competitions with "spooky" element.
And for Adults
During Halloween adults also dotage. If you organize a party at your home, remember that the dress code of this festival costumes. And the worse, the better.
Load your home with sweet, candy, drinks. Prepare scary stories to tell your friends.
Scary Stories for Halloween
For guests on the Day of All Saints must prepare several scary stories about ghosts and mysterious creatures.
For this you can browse the virtual space or yourself to end up with ghostly legends.
Bet their oratorical skills and do not let your guests get bored.
Let each of them to tell ghost story to be – scary and fun at the same time.
The Best Movies and Animations for Halloween
What's a Halloween party without appropriate movies?
For children, of course, you have to choose animation. Remember that their psyche is fragile and they should not be burdened with real horror.
Bet on "Monster House," "Corpse Bride," "Coraline," "Paranormal," "The Nightmare Before Christmas."
Still remember before running movies kids to comply with their age and mental condition.
As for the elderly, our proposals for Halloween movies are: "Sleepy Hollow," "Halloween," "Amityville Horror," "Pet Sematary", "Poltergeist."
Of course the films must comply with your mental state. However, the aim of the festival is to entertain, not to die of fear.
We hope that the article was interesting for you.
We wish you a really spooky and memorable Halloween.
Gallery
toilet paper monster | Crafts w/kids | Pinterest
Source: pinterest.com
3 Halloween Treat Bags | Crafts for Kids
Source: youtube.com
Snow Themed Crafts Kids Can Make
Source: www.makingtimeformommy.com
Garfield Pumpkin Challenge | Arts and Crafts
Source: www.pinterest.com
april craft ideas for kids
Source: findcraftideas.com
Popsicle Stick Hot Chocolate Mug – Kid Craft
Source: www.gluedtomycraftsblog.com
Free stargazing every month around Puget Sound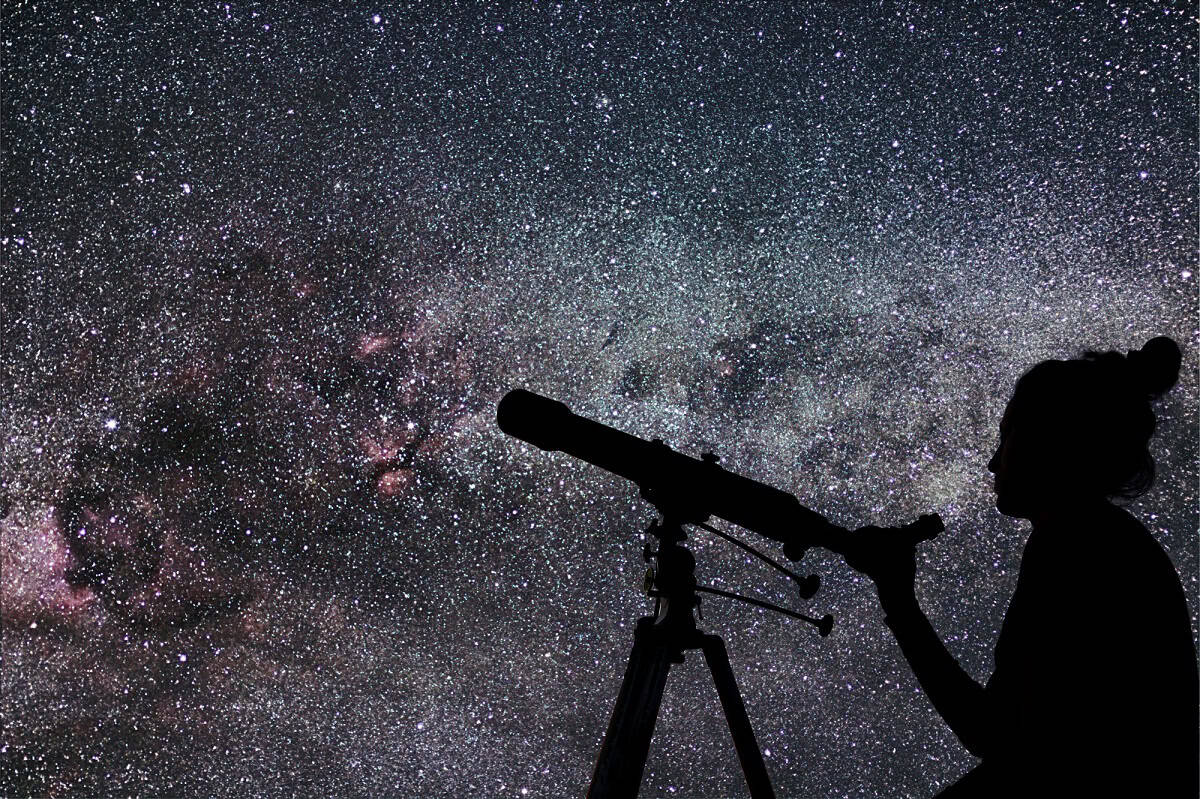 Source: www.greaterseattleonthecheap.com
Hearts For Home Blog Hop #57
Source: www.makingtimeformommy.com
WaterAid {How You Can Help Give Clean Water To Those In …
Source: www.makingtimeformommy.com
Leather Craft Designs
Source: aerconditionatauto.com
Small Talk 101: How to Have Less Awkward Conversations …
Source: thesecretyumiverse.wonderhowto.com
Download Cara de Mickey Mouse Disney Dibujo en Corel Draw …
Source: docshare.tips
Hot Rod Christmas Cards
Source: special-day.org
Bubbles Activities & Fun Ideas for Kids
Source: www.childfun.com
Authentic Italian Christmas Cookies
Source: special-day.org
Halloween arts and crafts ideas for kids
Source: blessedmom.hubpages.com
halloween arts and crafts for preschoolers
Source: craftshady.com
Halloween Art And Crafts Ideas For Kids
Source: demode.me
halloween arts and craft ideas
Source: findcraftideas.com
Witch Crafts for Kids to Make this Halloween
Source: www.craftymorning.com